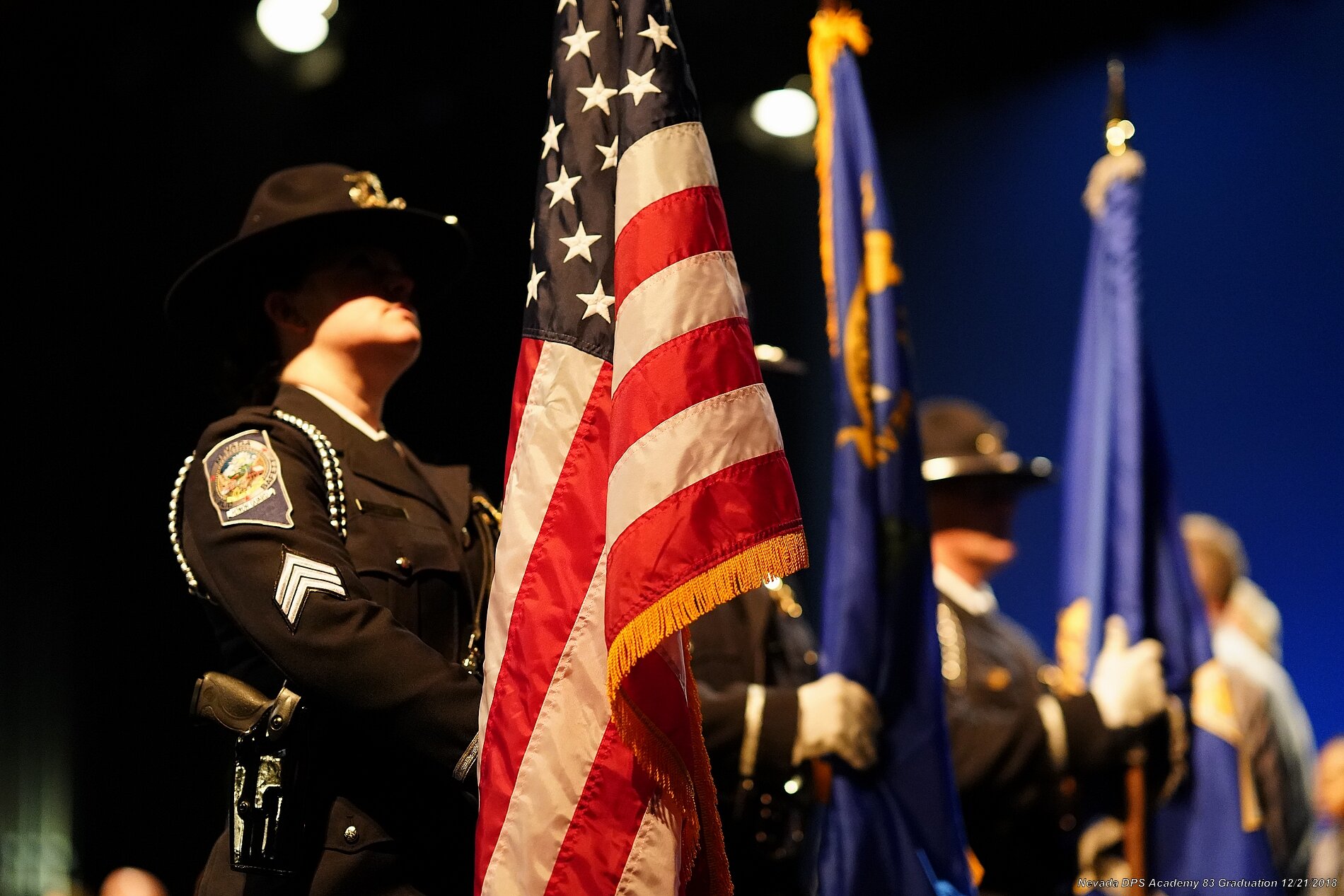 Nevada DPS
Serve Your State,
Serve Your Community.

November 2, 2019 RENO, NV.
Regional Public Safety Training Center
5190 Spectrum Blvd, Reno, NV 89512
CHECK-IN 7:00 AM

November 23, 2019 LAS VEGAS
Nevada Highway Patrol Southern Command HQ
4615 West Sunset Road Las Vegas, NV 89118
CHECK-IN 7:30 AM

Candidate questions and to reserve a spot for the hiring events, click on the tab below or email careers@dps.state.nv.us
Upcoming locations and dates will be posted.
Be prepared for your hiring event.
Arrive early.

Wear clothing and footwear appropriate for the physical fitness test.

Bring a change of clothing and footwear - professional business attire- for the interview panel.

Bring water to remain hydrated throughout day and food for lunch break. Depending on the location of the hiring event, restaurants may not be located nearby.

Train. Read over the qualifications for the fitness test and be ready.

For more preparation information, go to the FAQ page.

ACADEMY
The Nevada DPS Academy is a 16 to 17 week program that is held in Northern Nevada in Carson City, and in Southern Nevada in Las Vegas.
Advance Academy is 10 to 12 weeks.
Visit the NevadaDPS YouTube channel and on social media to get a glimpse into what the Academy entails.
Civilian Career Opportunities
Equal Employment Opportunity Officer Location: Carson City Closing Date: 11/12
Position details
Equipment Mechanic IV Location: Reno Closing Date: 11/07
Position details